Student's Experience
Memories Past and Present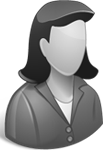 Ankita Sengupta
Sex : Female
Address : New Barrackpur
Class : ISC 2014
Year : 2014
Experience: 12 yrs I have spent in this school. I was previously from a bengali medium school but my mother heard about this school and I got my admission in 2002. This is my second home where I learnt about life, ambition, mission, friendship and then my subjects... I learnt how to deal with problems relating to every topic. I feel proud that I have achieved great results and that I was also a part of this school for more than 12 years. Miss our mentor Stanley sir who taught us that nothing is impossible because he is there with us.now I have the pride in my heart to say I am a Judean. I have learnt how to be the best from the best persons and I can say that I can face reality with courage. I love my school St. Jude's and really miss the facilities, the discipline you taught me; because of you, today my family is proud of me. I miss u my second home...
Aritrik Dutta Chowdary
Ex – Student of St. Jude's High School When we annihilate our present and look to our past; it is memories which we see as a hand full of dust. When we look back to childhood; The happy time do we brood, I remember the house of ours; Decked with garden, fruits and flowers, I enjoyed plucking them in the mom; And to it, My love was born And I have to leave it so soon... Though I did not know the new house would be a bother boon. It is where I spent the adolescence; A stage of life which gives sundry essence When I weep in my room I find my tears intimidating, When I think of my tiresome struggle; I get a spirit of fighting. My school has been a spot to rest In my life; its position is the best. It lead me through all the trough and crest; It has been my canopy and nest. I enjoyed the fragrance of love Which left me maimed, I enjoyed the pang of separation; Which, Protestantly; my happiness claimed. Memories past and present; Deals with teachers and friends, Memoires of the past were intangible. While memories of the present formed a new fable. My School Life Journey
Chandrima Majumder
Ex Student of St Jude's High School
Every Person has a unique experience and a story to tell about his or her school life and for that matter, passes through their student's life. My story goes something like this.
I joined St Jude's school in the year 1998 when I was in fourth standard. For me school is meant for play, play and a little bit of studies. In the 4th standard in order to make studies more interesting merit cards were awarded to us for Excellence. Two years passed and I was in 6th standard. When we shifted to new school building with a big play ground. All these years of my school life, I have made many friends and they have helped me a lot. But then I think that everything is fair in friendship. In my school life I am gifted with excellent class teachers and subject teachers. They always helped me to cope up with my studies. When I was in class six, I was very good in my academics as well as in extracurricular activities. Then I put my feet in the 7th step of learning.
Growing and learning had been a great fun when I was in class eight. I won a couple of prizes in drawing and in interschool elocution competition. We were also given many projects as class assignments that helped all of us to know about the subject. As I reached class nine I realized that I should concentrate on my studies as then next year I was going to write my board exams
The memorable day in my life was the day when my juniors and my teachers selected me as the captain of St. Georges' House. Even I remember I was in eleventh standard our own respected Stanley sir made me the monitor of the class. Whenever I recollect all these incidents of school life, I feel very happy and thinking everybody's school life there are many ups and downs that moulds one life. In school I was a very familiar face to everyone there. Teachers had a special liking towards me. I don't think I was among the books all the time. But I did decently well enough to get my anchor. I always used to be one of the integral part in conducting school functions. Even my teachers and juniors appreciated and encouraged me a lot.
My school is a place where I learn to care and share. My "School" is just a not a place but it is a large dome made up of discipline. Knowledge love and affection, I think in everybody's success school plays a role. I can describe my school in "Three S's" they are Small, Sweet and Simple. My school was the best, is the best and will be the best.
After completing my school I did one year diploma B. Tech NC in Aviation, Hospitality and Travel Management from Frankfin Institute of Air Hostess Training. Today I am pursuing my graduation Bachelor of Business Administration and also working in a very reputed company (WIPRO).Even within a span of one year I have been promoted as a senior executive.
I feel very accomplished and prod to be an Ex- Student of St Jude's High School. Today whatever I achieved in life the only credit goes to my "School". The teachers were wholly responsible for the knowledge I pertained from them and also for my character building.
Lastly I would like to thank and show my heartfelt gratitude to all my teachers who taught me and juniors who always showed their love towards me. I would like to convey a message to all my juniors:
These words were once told by our beloved Stanley Sir to us:
"To achieve something in life you should have Mission, Vision and Goal"
Breeze of My School Days
Missidonna Biswas
ISC 2008 Batch
The north wind has started howling... It's the same as I have felt it with years gone in the past. I felt with years gone in the past. I feel like running wild with excitement. I feel as if I am still standing beside our pond at the back yard ramming mad with the cool breeze touching its surface. The whole sequence of all these years, the winters, the shivers along with the excitement of catching fish from the shallow waters , the joy of getting hold of fish, the stretch of wildness and the green grass above all the rush of getting up before anyone, have a shriven hatch, sitting with an open book and dreaming about what's to come up my way at school and as soon as it's 7 O'clock , the rush of getting ready with my sister scolding me for getting ready so early when it was scheduled at 8.Then the platform chat with office going people (My train mates) the train arrived at bd then "hi" by both of us (me and my friend),her excited eyes always looking for me as soon as the train crossed Durganagar station the expectation to see other friends the pleasant walk to school continuing our talks and exciting the whole place whether to put on the fans, the foot ball and cricket matches with crushed bottles and broken benches our very own "Comment Corner" the smashing of tube lights -- my instinctive monitoring..the exchanging of blazers the preparation of sports and cultural programmes the winter sun on school play ground the early morning class echoing with our laughter and shouts but still no one to scold us the scenery of children practicing on the playground , news reading and the chart markings the colourful but fairing fuels of the juniors metamorphosing into ones with lot of trusts the kabbadi match on the next day and my dreams and periodical shifts from my book to the play ground my nerves shivering with the wind and trembling with the excitement even the first kabbadi match [which changes my life at school] ruins hot in my restless and serene eyes of my teacher and to supplement it my mom's scolding which came free with all these.
Everything's gone with the resolution of planting a cosmos plants in our memory, forgotten. All my memories and feelings combined at once, making my spirit leap for a while but getting calm at last exclaiming "once, which was life and heart is diminished to nothingness... it's no more your world, the dead cant like it in the world it does not belong to, neither can you, but the wind shall keep blowing, repeating itself each winter bringing back the joys of those days, My school days".
Short of Words
Irina Biswas
ISC 2006 Batch
Perhaps the last and the first time I wrote about school was the best i could pour out into a hardcopy, when Aditi ma'am had asked me to write something about school as an ex-student. That was the first time I realized that I was no more a live part of 'our' school.
Anyway, SCHOOL, in one phrase, is a place we used to live in. Though we were the first batch passing out from St Jude's High school, though we were short of equipments in the labs, though we lacked the knowledge about toning ourselves to the shape of career- persons, yet we have reaped the fullest of the resources available then and if asked technically to describe "SJHS" then I need to know 'SJHS' now, to get a comparison to draw, which I have every little knowledge of.
Yes, we have an Auditorium now, which was our terrace once; we have arrangements for inter-school competition now and etc...we all wish for more developments for our junior batches, which is obvious, like the present batches acknowledged more than what we did. And hope that our school keeps up the image of second home more than technically a 'SCHOOL'.
St Jude's then....
Dishari Chattaraj
1997, Madhyamgram a small beautiful suburb minus the flyover and pollution and an exotic bungalow with a sparking pond in front of it.. Hold on! I am not narrating a fairy tale; I was just describing St Jude's High School and its placement in the year 1997.
Back then, when I joined St Jude's High school it wasn't a high school, it neither was like a small primary school, a two storey building and a big playground at the backyard which was as compared by beyond rendezvous of flowery floras. I was in class II then and felt ridiculously bad about coming to this new school, those home sickening sentiments which I still feel but the cause has reversed anyway. However, I am here to provide you with some scraps of my by gone Alma Mater days. So, here I start.....
We had a washroom under the staircase and its door has a picture of the tragic princess Diana who dies in a car-crush that very year. We enjoyed the snap but one day Poulami claimed that the princess has been regularly visiting that place and that she had seen her 'shadow' and it wasn't definitely her illusion. So we discarded the hapless washroom....But still today I cannot find a reason as to why the Princess set that obsolete place as her favourite visiting spot.
When we were in class III Moloy Sir was our maths teacher and one day he took us to a sightseeing to our inside the school. It wasn't a hilarious fun tour as we were holding our ears for not learning the formulae. But still we really enjoyed it, - a unique experience which I never experienced again.
Finally this bungalow was crashed as it was unable to embrace the large number of new students who came in. Then bungalow metamorphed into a huge building as you can see it today. So we shifted in this new building with gr8 excitement, pomp and pleasure .The most rocking part of this building was the labs, especially the bio labs which had a skeleton. We were always informed that it is real one and we made various magnificent tales regarding it e.g. it flies away at night to suck blood out of innocent creature. But one fine day, we found that the then lab assistant was sticking the bones of our 'horror skeleton' with fevi-quick. We were astonished, we were sensible enough to know that human bones can't be fixed with gum, when we said that, he began to laugh loudly and also exclaimed that those bones were made up of plastic. Thus all our frantic imagination met demise........
Today, a lot of things have changed maybe for the better or for the worse. I am no mortal to decide that. The bungalow has been replaced by this huge concrete building but I tell u one thing..........it is still the paradise, the utopia of our life and the way we miss it is inexplicable in black and white.
St. Jude's High School Calender