History of the Founder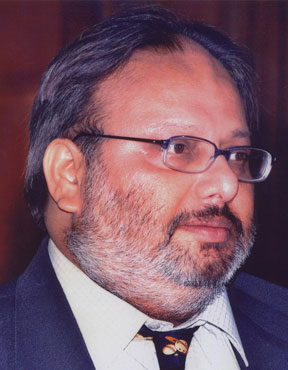 MR. FRANK STANLEY CORREA
06/08/1958 – 29/12/2011
The dash (-) between the years is significantly important for every member of the Judean family because it is the hard workmanship of this workaholic personality which helped in designing and framing today's St. Jude's High School. The toddler who started his early life in Don Bosco (Liluah) and then St. Joseph's European School (Bangalore) was a genius who believed to "Go… where there is no path and leave a trail." At a very young age he joined his father's (Late Frank Correa) Commercial Institute at Park Street. He shifted it to an Academic Institution and started experimenting… or rather working sincerely with Failed Students. 13 So – Called discarded students from elite schools of Kolkata showcased their dormant talents under the guidance of Mr. Frank Stanley Correa and became National Scholars. He combined the Intelligence Quotient, Emotional Quotient and the Spiritual Quotient into himself and his students. This great man personally worked with dyslexic students. Counselled them and faced human resource challenges. Stanley Sir turned education into entertainment. He started giving edutainment at Plot No. – 160, Gate No. – 1, Madhyamgram – 129. New ideas were not only brought forth by this resplendent shining star but were also put into action. A true leader he was…
His focus was on every individual of the institution. As a true leader he tried to give everyone the means and flexibility to pursue his or her best ideas. This great founder believed in the fact that:
- Education must inspire change
- Education must develop Human Capital
- Education must lead to an inclusive society
- Schools must become centres of excellence
He worked really hard with teachers for the betterment of the students. The journey of a thousand miles began with the first step of Mr. Frank Stanley Correa. He was well aware of the magnitude of the task but never took a step backward. The small sapling of St. Jude's High School turned into a huge tree only under the professional guidance of Stanley Sir and the nurturing skills of Mrs. Sanjukta Correa.
This serene violin prayer who did his Education Management from XLRI Jamshedpur (in School Leadership, Theories and Skills) was always ready with solutions to all critical problems. His career graph looked like a high rising straight line moving upward and upward… On 29th December, 2011, God called for his honourable soul… Leaving behind with us all… his words, ideas, thoughts, aims, plans and most importantly; his Judean creation.
- MRS. ADITI CHAKRABORTY
St. Jude's High School Calender