Message from the President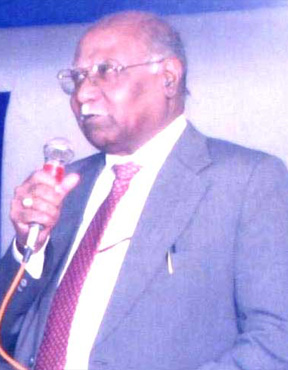 The School Managing Committee and Staff of St. Jude's High School are committed to the provision of high quality education within a Christian context. We want to help our pupils become fulfilled, self-motivated, independent, responsible, worshiping and caring members of society. We want them to set themselves high standards and to go on learning, developing and aim for excellence in all they do. We want to help them develop a passion for learning and to go on learning, developing and growing to become completely the people they have the potential to become. At the heart of this commitment is the nation of the uniqueness and infinite worth of the individual, that every child is valuable in the eyes of God. We also believe that if each child feels valued as an individual with an important contribution to make then, in turn, each pupil will learn to value others.
We are determined to work to enable the school to –
- Pursue its commitment to Christian values and principles, to be a worshipping community and to continue learning as it looks to St. Jude's and faces the challenges of life.
- Sustain a broad and balanced curriculum which meets the needs of pupils. Promotes their spiritual, moral, mental and physical development and prepares them for the opportunities, responsibilities and experiences of adult life.
- Provides a positive environment in which all pupils, irrespective of ability, age, gender, ethnic or social background, may have equal opportunities to achieve their potential.
- Foster and maintain an ethos that is supportive to all members of the school community and enables them to use their talents to the full, encourages positive attitudes towards others and ensures that all feel valued, cared for and secure.
- Promote strong collaboration with parents, the society and the wider community to enable us to provide the best possible learning opportunities for our pupils.
It will be a great pleasure to have your Child and You with us.
- MR. MARCUS RODRIGUES
St. Jude's High School Calender